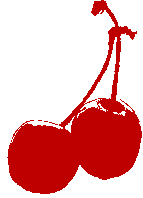 "Hej. Jag heter Sebastian och jag inhandlar 7"-vinyler till överpriser för att sedan ställa dem i en plastlåda där de får stå och vara ögongodis".
"Hej Sebastian".

En Stockholmsvisit medför allt som oftast ett besök på Nostalgipalatset, detta satans otyg. Helst ska man innan man går in dumpa alla pengar man har i första bästa gatubrunn och springa för livet. Men det där går aldrig. Det är alltid något visst med vinyler. Raspet. Omslagen. Känslan. Och doften. Jag har märkt att mina tidiga Rolling Stones-vinyler släppta på Decca doftar väldigt gott. Decca kunde det där med vinyldofter. Kom som vanligt ut på S:t Eriksgatan med Sarah Records-vinyler. Denna gång uppgick antalet till två. Sarah. Vad annars. Varför samlar man på plattor som idag kostar multum? Kanske för att Sarah var mer än ett bolag. Det fanns en tanke bakom, och sådant gör allt mycket mer intressant. Det räcker med att läsa de medföljande pappersbladen för att känna det.

"The world would be a much happier place if people were by and large far more unpleasant about each other and generally completely unreasonable in taking irrational, illogical and wholesale dislikes to certain groups and personages such as the bulks of the population of Cheshire who all deserve to be eaten alive by giant tree lizards". (Sarah 25)

Måttligt människohat i mix med ironi gör mig lycklig.

Bolagets avskedsbrev som NME och Melody Maker publicerade i slutet av sommaren 1995 borde i sig betraktas som en helig skrift. Avslutningsorden får mig att inse varför Sarah är och förblir kärlek i sin renaste form.

"
The first act of revolution is destruction
and the first thing to destroy is the past
scary
like falling in love
it reminds us we're alive".

Sarah Records 1987 - 1995